We made a trip to Universal Orlando in March 2021 when Elliott was only 4 months old. It was our first trip to Universal Orlando so we had no idea what to expect! I have been to Disney World countless times but never with a baby.
I had to figure out alternatives to protect Elliott's skin from the sun since the American Academy of Pediatrics only recommends using sunscreen for infants under 6 months if sun protective clothing or shade is not available.
We brought a Coolibar UPF 50+ umbrella and a Coolibar UPF 50+ lightweight blanket to use. We considered purchasing UPF clothing but they were between $15-$25 for each onesie or pants. I figured we would need at least two sets per day which would have put us spending between $120-$200 for clothes he would have only been able to wear for a short period of time before he grew out of them. The umbrella and blanket only cost us about $70 and we can reuse them for future trips! 
List of items I brought specifically for Elliott:
UPF Umbrella
UPF blanket
UPF hat
Stroller
Baby carrier
Sunglasses for Elliott
Portable diaper changing mat

Alcohol sanitizing spray to use on the changing tables in the restrooms

2 extra sets of clothing for Elliott
Diapers (based on how often he normally needs to be changed and how long we planned to be at the park before returning to our room)
Wipes
In addition, I brought the regular items I bring to Disney or other theme parks, which include:
Backpack to carry everything
Hand sanitizer
Sunglasses for me and Elexious
Sunscreen
Mini first aid kit
Fan(s)
Empty Ziploc bags to store certain items in if it rains
Rain ponchos
Day One
We tried to get to the park as early as we could. We stayed on Universal property so we were eligible to get in an hour before the official opening time. We used this time to go to The Wizarding World of Harry Potter. We started our morning at Islands of Adventure.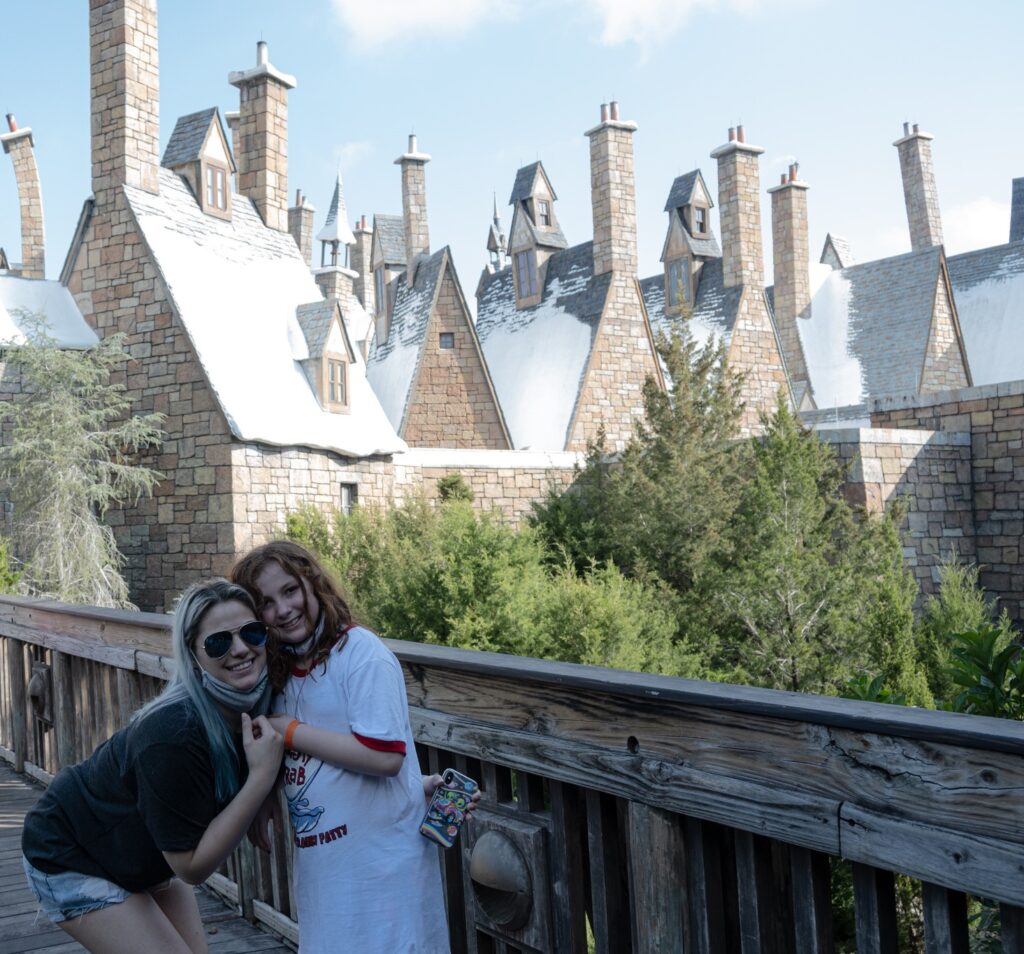 We browsed and then rode a couple of rides. We utilized their child swap so Andy and I could ride the same rides afterward and my sister kept Elliott. We used the carrier to make carrying Elliott easier through the lines.
Our experience with the child swap was that only the people who did not ride could ride the attraction after the swap. For example, if only I stayed with the baby, then only I could ride the attraction next but if Andy and I both stayed off, we could both ride it together. It may depend on the employees working the ride but for us, that was how it went so no double riding for Elexious.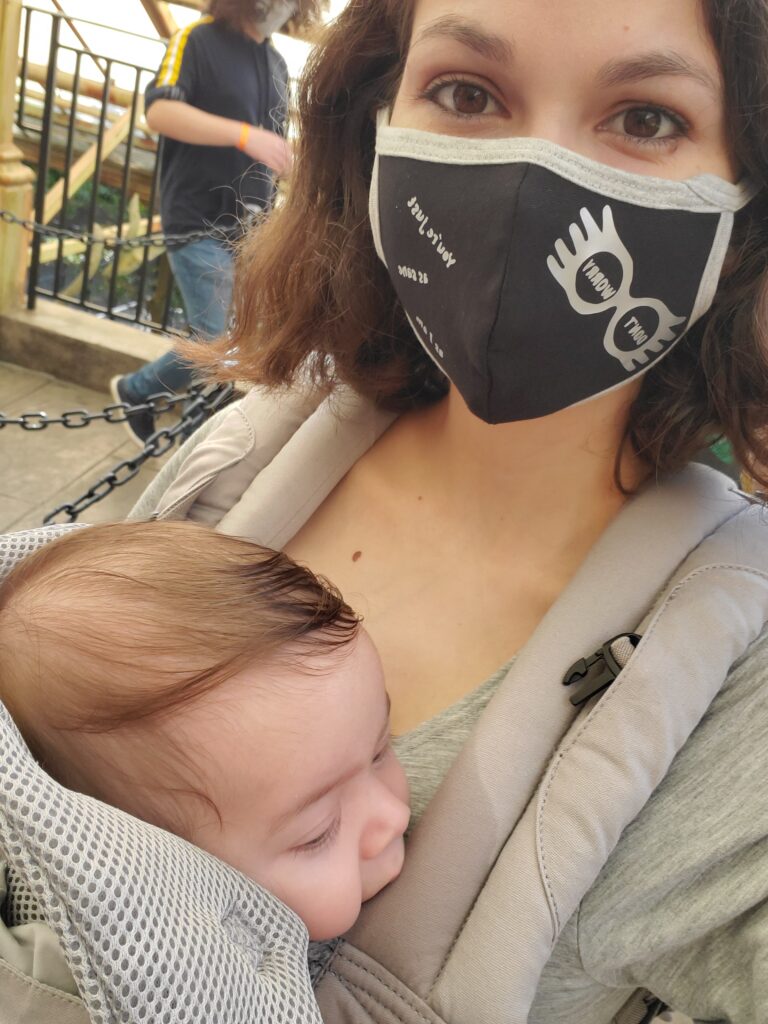 Then we rode Hogwarts Express to Universal Studios. I would highly recommend purchasing the park-to-park ticket so you can ride it there.
Not too long after getting to Universal Studios, Elliott was ready to nurse. Luckily there was a perfect spot with a bench and shade for us to use! I have a post with my tips for breastfeeding a baby at a theme park as well.
We didn't stay at the park too late our first day since none of us got a whole lot of sleep so we headed back to get well rested for the second day!
Day Two
On our second day, we went to Islands of Adventure again so we could ride Hagrid's Magical Creatures Motorbike Adventure since we missed it the first day. Boy was it worth the wait!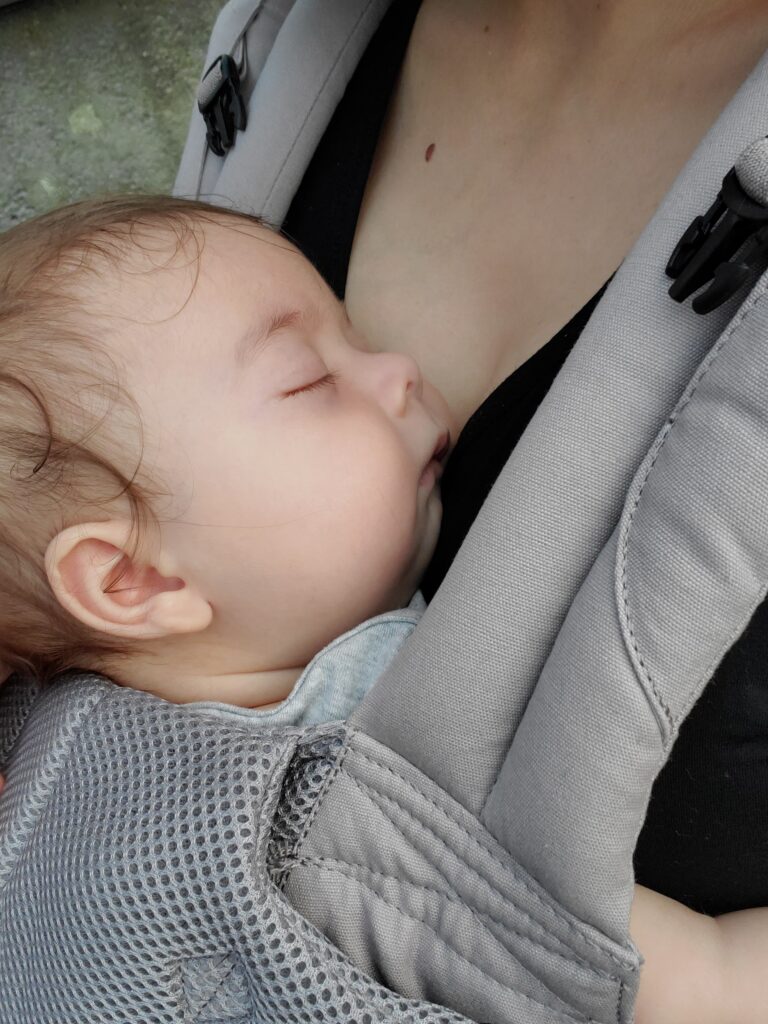 We walked around the park some more to see what else we wanted to ride. Then we went back to the room so some of us could nap while the rest of us went to the pool!
Afterward, we went back to the park!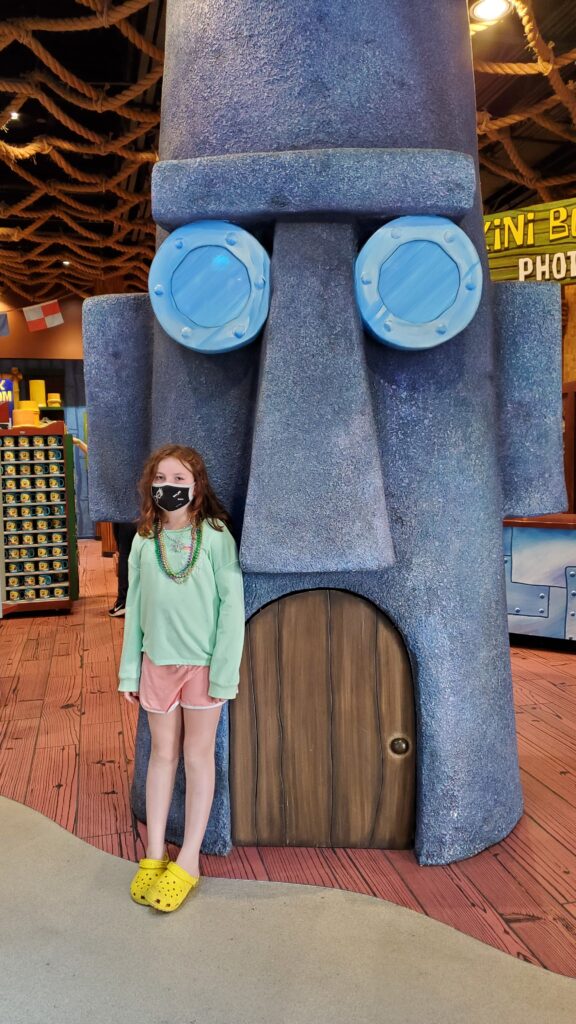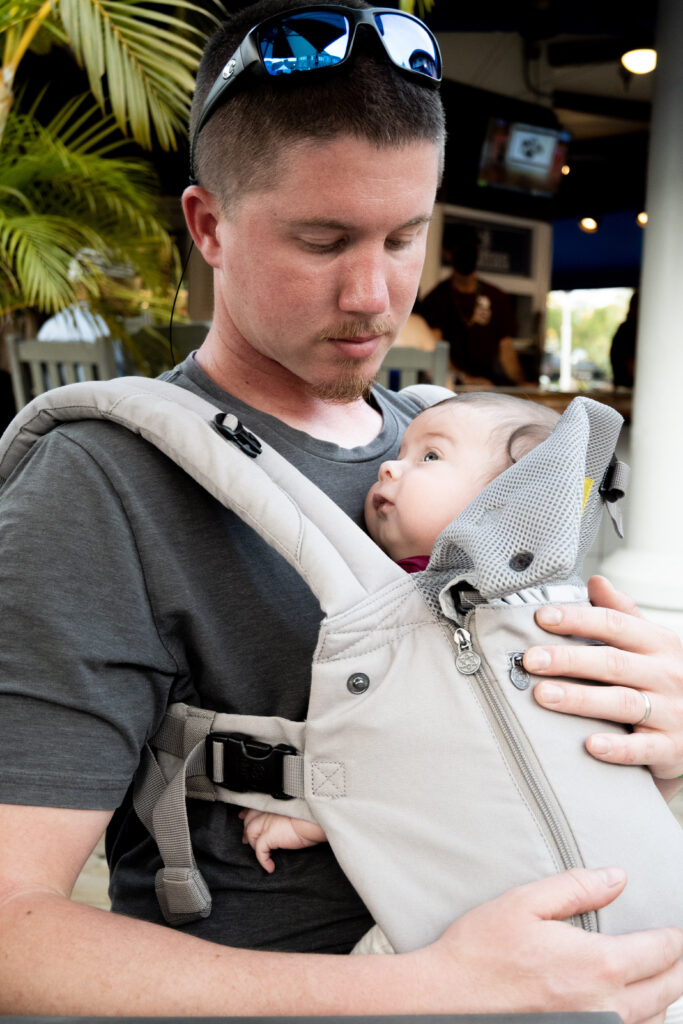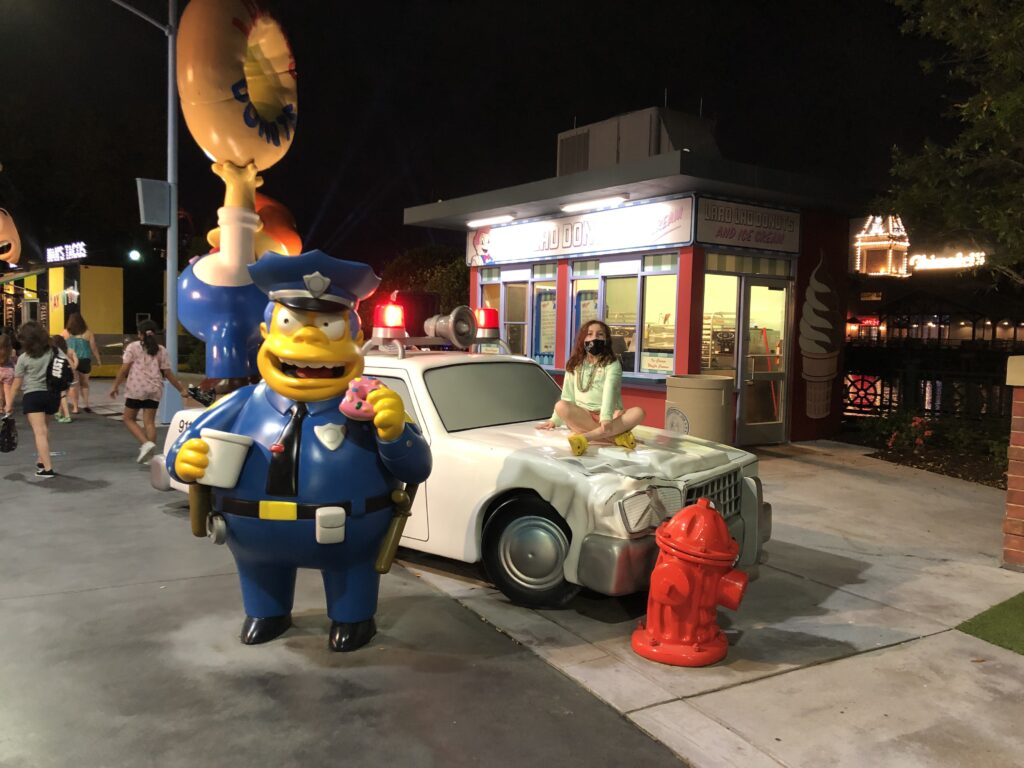 Heading back home
We went back to CityWalk to get some Voodoo Doughnuts before leaving to head home!
Overall, taking a 4 month to Universal Orlando was a pleasant experience. Taking Elliott did not interfere with our ability to do anything nor was it a problem figuring anything out. I will add, though, just about Universal Orlando in general – do not go expecting a Disney World experience! I had to remind myself of that multiple times during my visit. Universal Orlando is its own type of theme park and should not be compared to Disney World for the best experience!