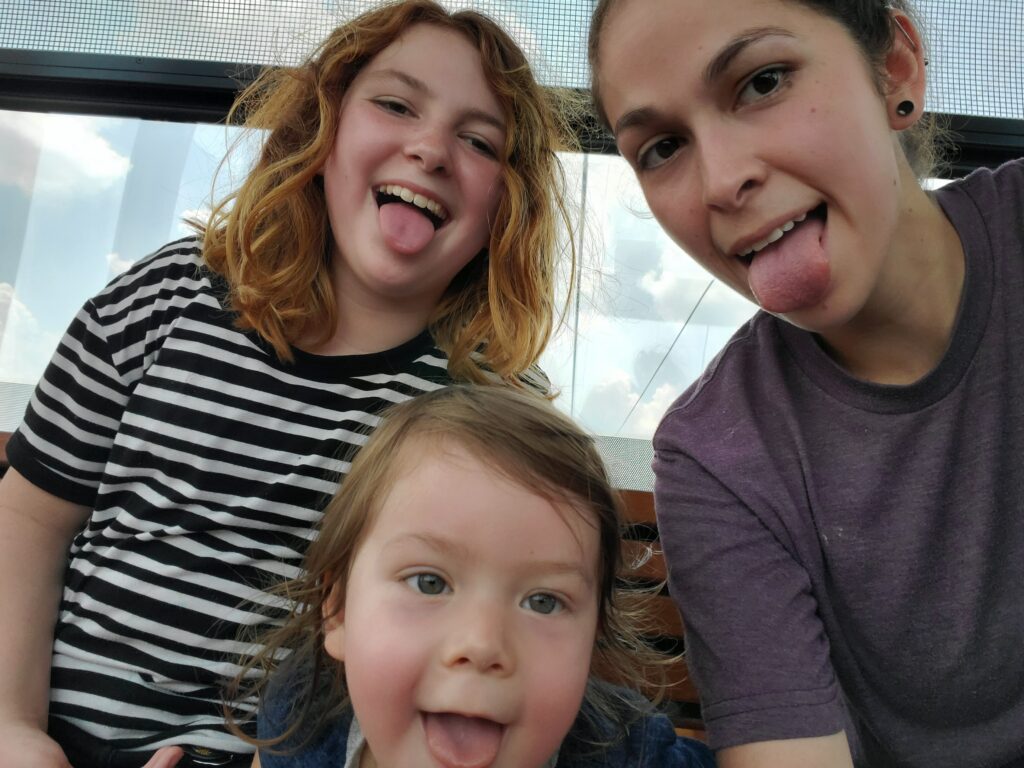 Traveling to Disney World with an older child and a young toddler by yourself can be a fun and exciting, yet challenging, experience!
My husband enjoys Disney World in small doses so he only tags along a couple of times a year. Elexious and I, on the other hand, cannot get enough of Disney World and go anytime we can! I was not really sure what to expect taking Elliott to Disney World for the first time without another adult with us but it was a great experience!
The first time I went with just the kids, we went to Animal Kingdom for about four hours. Elliott slept a little over an hour of those four hours.
One thing I was not prepared for was Elexious having to go through the line for Expedition Everest without us! A cast member told me that since Elliott was not tall enough to ride, I could not go through the line with him, even though we were obviously not riding. The Standby wait on this particular day was 45 minutes and there was no way I was comfortable letting my then 9 year old go through the line alone for that long so we ended up purchasing an individual lightning lane pass. From the entrance to the exit was only about 7 minutes.
Once I knew I was not able to go through certain attraction lines with Elexious since Elliott was not tall enough to ride, I was able to better prepare for our next trip!
Walkie talkies
We bought walkie talkies as a way to communicate while she was in the lines that I wasn't allowed to go through. We NEVER say where we are specifically and use little code names. I tell her where I will be waiting for her before she even gets in line so we don't have to say this over the walkie talkies. For the most part, we can understand each other clearly. In some areas, like when she is getting off Space Mountain, it's a little garbled from time to time. One day when she is a little older, she will have a cell phone, but walkie talkies work for the time being!
Genie Plus
I decided to purchase Genie Plus so she can go through shorter lines and spend less time out of my line of sight.
Snacks
I bring lots of snacks. Yes, there are plenty of snacks for sale at Disney but bringing your own saves time and money! We still buy some snacks at Disney (can't miss out on those churros!) but for the most part, we bring our own.
Time
Navigating Disney World parks can be tough without kids in tow so give yourself extra time to move from one area to the next. Don't try to do every little thing. Figure out what means the most to your kids and do those first. If you have extra time after that, and everyone still has energy, do more! I would also recommend planning some "downtime" in an area that isn't as populated where your little one can just walk around and explore a little.
Thank your older child
If your older child helps with the little one like mine does, be sure to thank them for all their help! I know some parents just expect the help but be sure to thank them. After all, it isn't their responsibility and letting them know they're appreciated goes a long way!
Stroller and carrier
This one may be obvious but a stroller is a lifesaver for Disney! With so many people at Disney World, you can keep your toddler safely contained in the stroller when you're trying to get from one side of the park to the other. It's also a great place for naps! Be sure to bring a fan in the summer. In addition to the stroller, bringing a baby carrier for your little one can be an easy way to hold them close and carry them while moving through lines. Elliott still enjoys napping in the carrier from time to time as well! Check out the full list of what I bring.
I hope this helps you make your trip to Disney World solo with kids a success! If you have any tips for traveling to Disney World solo with your kids, let me know.